BOUNCE
Bounce is a brand of fabric softener sheets. The new logo was aimed to be more energetic than its previous, especially with how each letter looks like it's bouncing in motion. The concept of molecules and bubbles came from the fragrance it emits. Introducing laundry pods and a detergent line was an initiation to expand a target audience.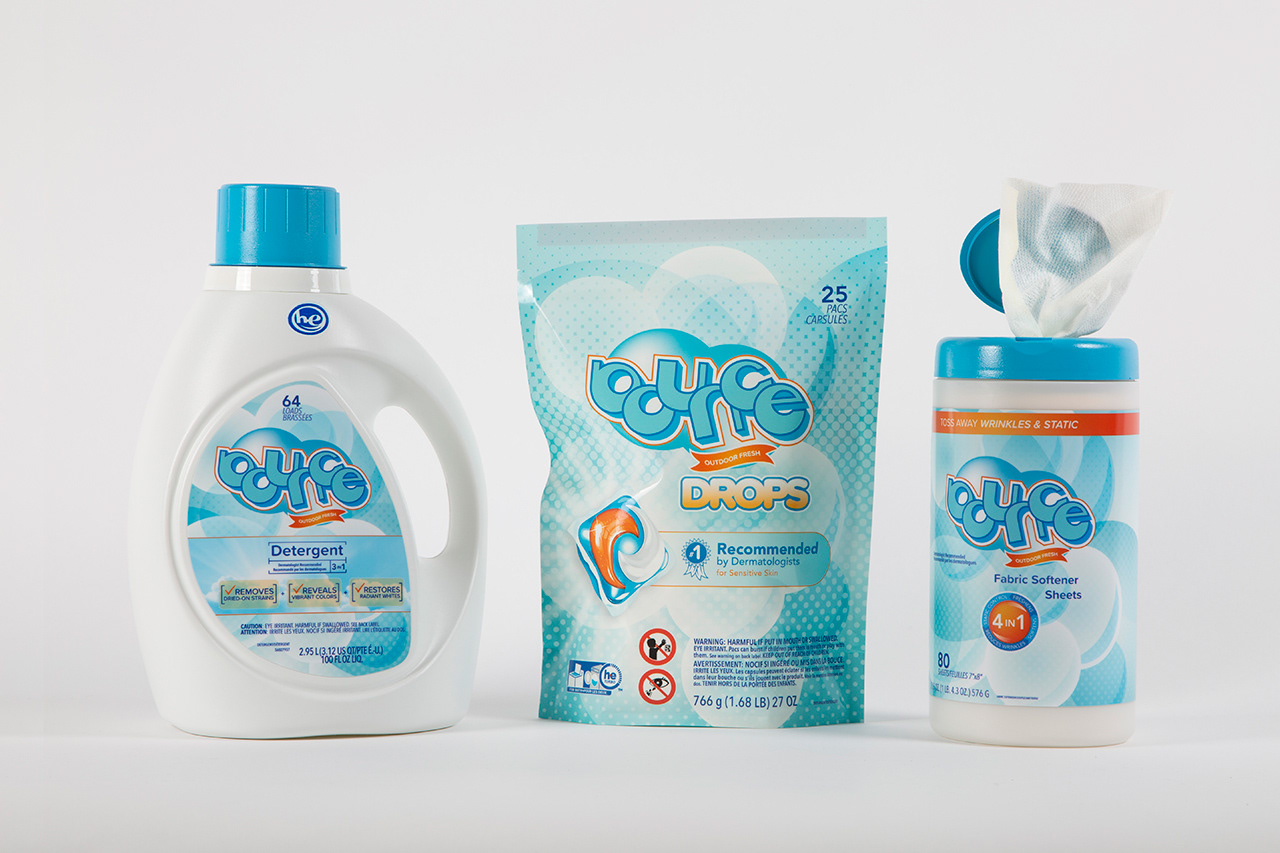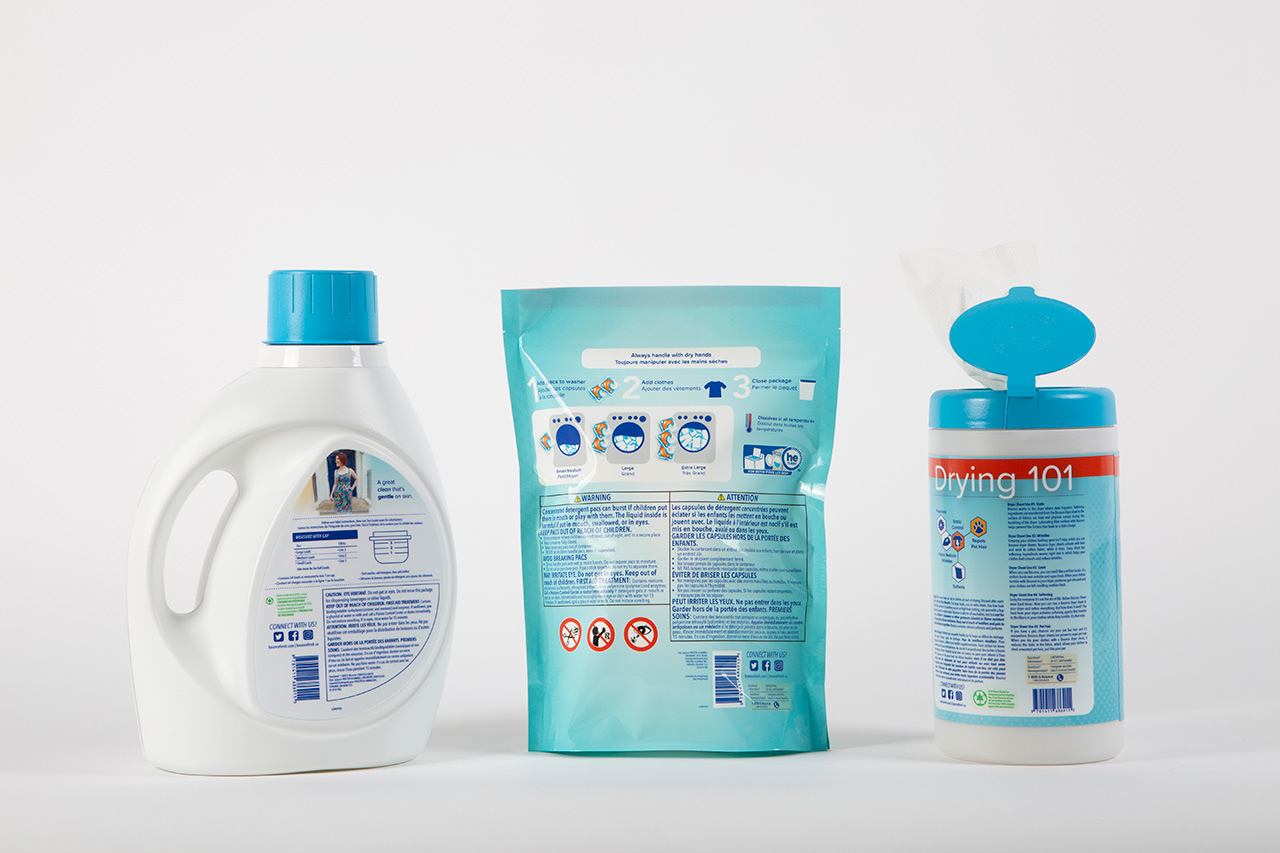 ERIC BELLINGER
Potential merchandise for R&B singer Eric Bellinger. The theme is focused around the idea of an outdoors acoustic performance. The Poster and T-Shirt can be sold online or at the show. The Meet And Greet Pass is for those who want to meet him and get something signed, take pictures, etc. It's got a summertime aesthetic that is starkly contrasted by the sharp images of the singer himself.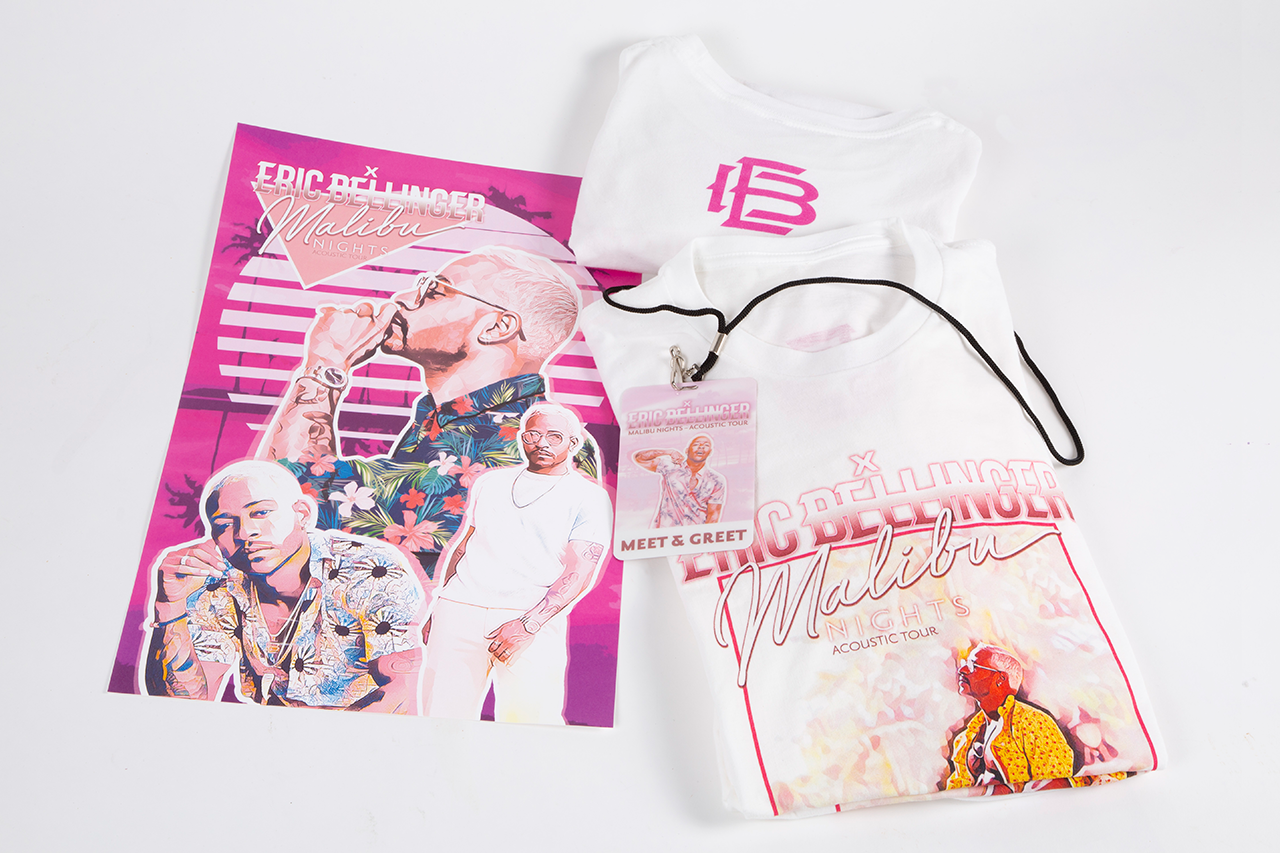 LA TRÉMOILLE
La Trémoille is a 5 star luxury hotel located in the heart of Paris' fashion district. Paying heavy attention to spacing and line weight, a new logotype was conceptualized to give their brand a fresh new look. Being a hub for newlyweds and romantic getaways from around the world, it was important to incorporate both French and English languages on toiletries amongst other tangibles. Below is a close-up shot of some of the applications. The typographic hierarchy on the toiletries is more legible. Trajan Pro is a typeface that's authoritative and when tracked out, communicates luxury.