FAUCET
Sketch of a single handle faucet.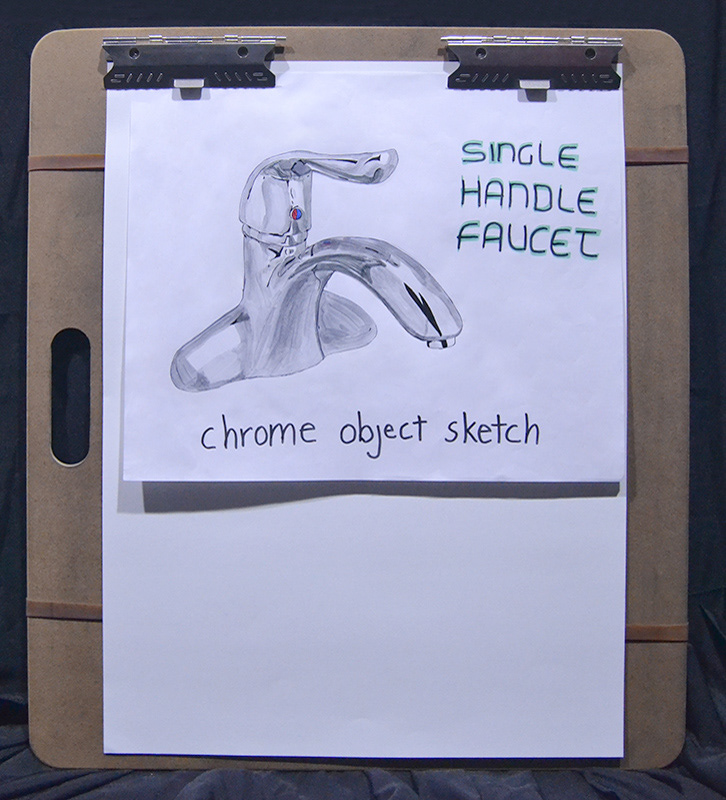 KETTLE
Unfinished sketch of a kettle using charcoal pencils.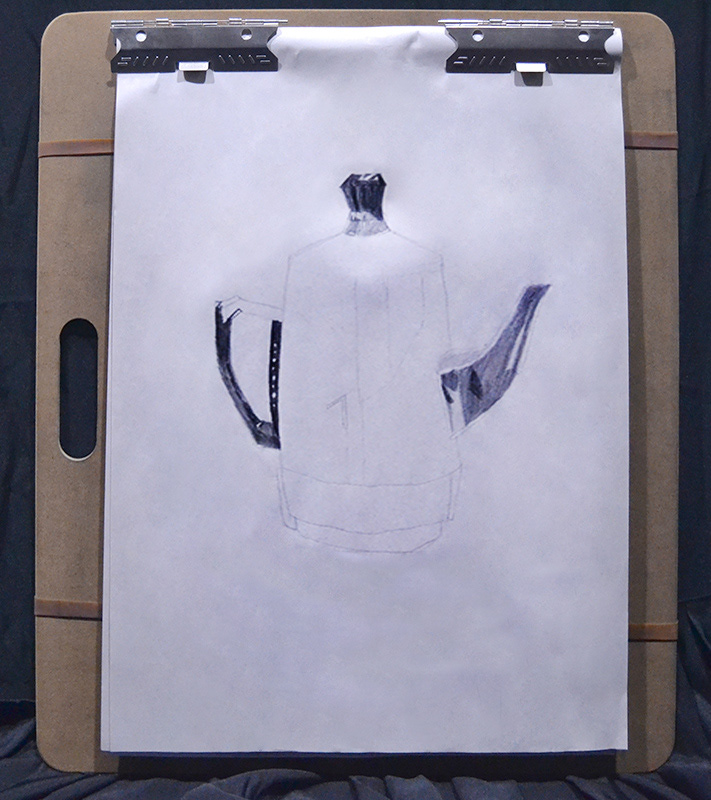 LIGHTER
Sketch of a Zippo lighter.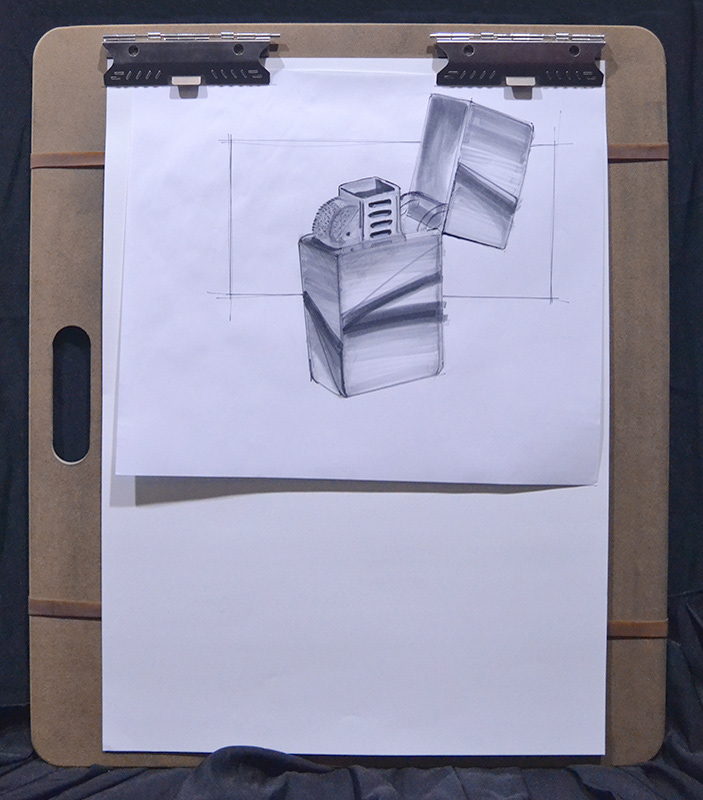 MIRROR, MIRROR
Sketch of a cube with a mirrored surface.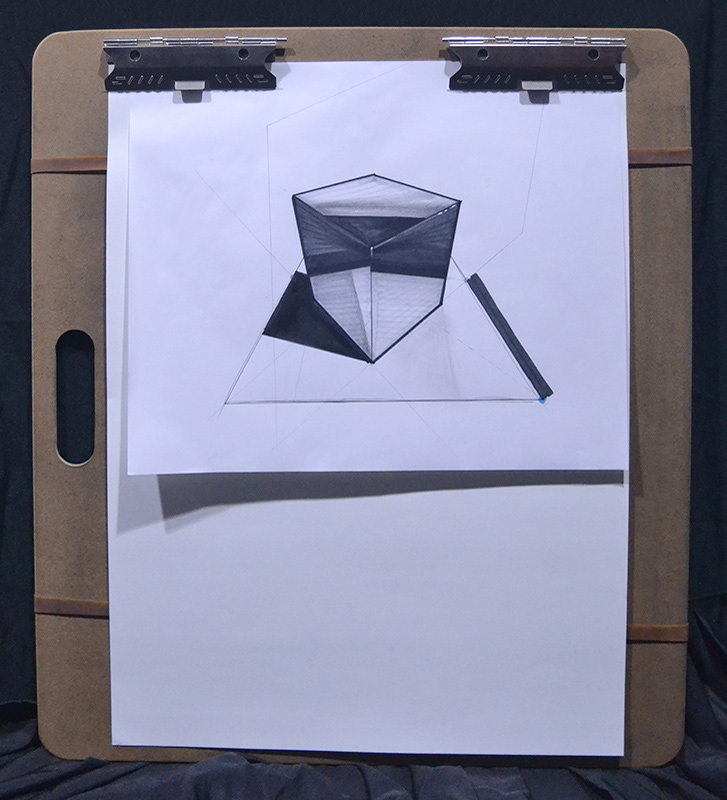 SCREWDRIVER
Sketch of a screwdriver, no head.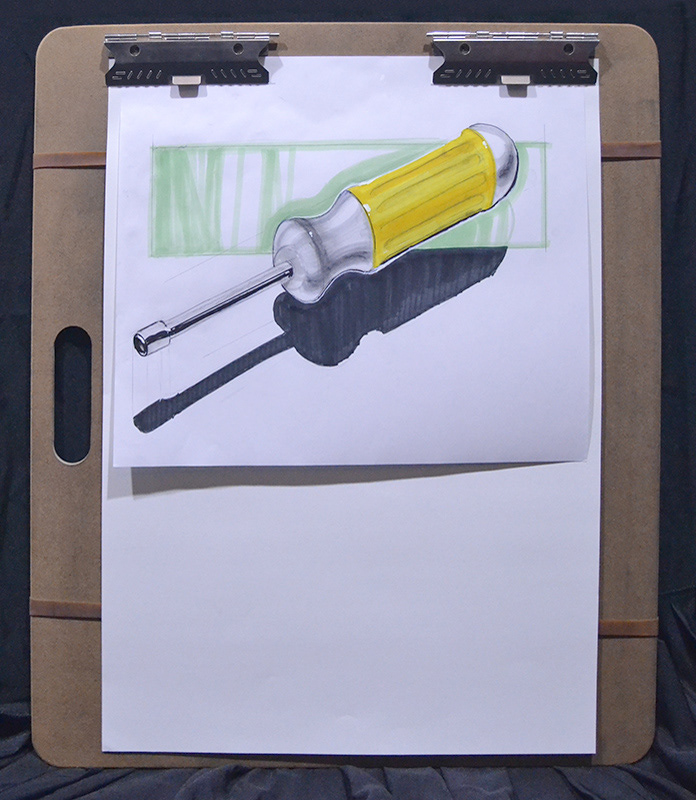 SURFACE STUDY
Study of chrome on cylinders.
SURFACE STUDY 2
Study of 3 common surfaces.